Top 10 most expensive football items sold at auction
There's an item on this listing that wasn't even an original
There's no doubt that football is one of the most beloved games in the world, and fans will do anything to have a piece of stamp from their favorite footballer, club or event. Over the years we've seen crazy fans offering huge amounts of money to seal memories of their favorite players because they want to feel connected to their club and their players.
Diego Maradona's World Cup-winning jersey recently sold at auction for nearly $9 million, but it wasn't the first football item to fetch such a large sum. There have been many football items that have sold for big bucks. Today, here we are with an incredible collection of the 10 most expensive football items sold at auction.
10. Sir Geoff Hurst Jersey (1966 World Cup) – $0.13 million
The 1966 World Cup winning England striker is a very big name in the history of English football. He is the only player in World Cup history to score a hat-trick in the final. World Cup winner Sir Geoff Hurst's jersey was auctioned for $0.13 million in 2000. Although it was auctioned again in July 2016, it did not not sold at that time.
9. Gordon Banks 1966 World Cup Medal – $0.17 million
The legendary goalkeeper of the same England team that won the 1966 World Cup – the Gordon Banks medal was auctioned off for $0.17 million in 2001. Banks was an immovable icon in the victory of the 1966 World Cup, making appearances in every game of the tournament. Gordon Bank is considered one of the best goalkeepers in English football and has also won fame from many individuals during his career.
8. George Best's 1968 European Cup Medal – 0.22 million
There's no one who doesn't know George Best. Best is a legendary Manchester United player and Northern Ireland's greatest ever player. In the 1968 European Cup final, he scored in stoppage time to win the game for Manchester United. The match-winning performance remains one of the most iconic in European history. At an auction in 2010, his medal sold for $0.22 million.
Trending Articles on World Football:
Top 10 players who could play their last World Cup in 2022
Which league racked up the most red cards in the 2022-23 season?
Top 10 players with most club goals in football history
7. Pele's 1970 World Cup final shirt – 0.22 million
Pelé's 1970 World Cup jersey was auctioned off in 2002 for $0.22 million. He is one of the greatest legends in the game and is truly the first footballer to achieve world fame. During his career, he won three World Cups. In 1970, the legendary Brazilian was the first to break the deadlock in a World Cup final that had its own fanbase, and that shirt was auctioned off in 2002.
6. Alan Ball's 1966 World Cup medal – 0.23 million
The youngest member in the England national team's 1966 World Cup campaign, Alan Ball was man of the match in the 1966 World Cup Final. Alan Ball's medal was sold for $0.23 million, making it the most expensive football medal ever sold. Ball has made over 100 appearances for three Premier League clubs and is one of the legendary names in English football.
5. Nobby Stiles 1996 World Cup Medal – $0.26 million
The list of best-selling football items has been dominated by World Cup medals that justify the emotions attached to this prestigious trophy. A member of England's World Cup-winning side against West Germany, she played every minute of the finals at the World Cup. Nobby Stiles' medal for the 1996 World Cup winning term was sold for $0.26 million in 2010.
4. Jules Rimet Trophy Replica – $0.035 million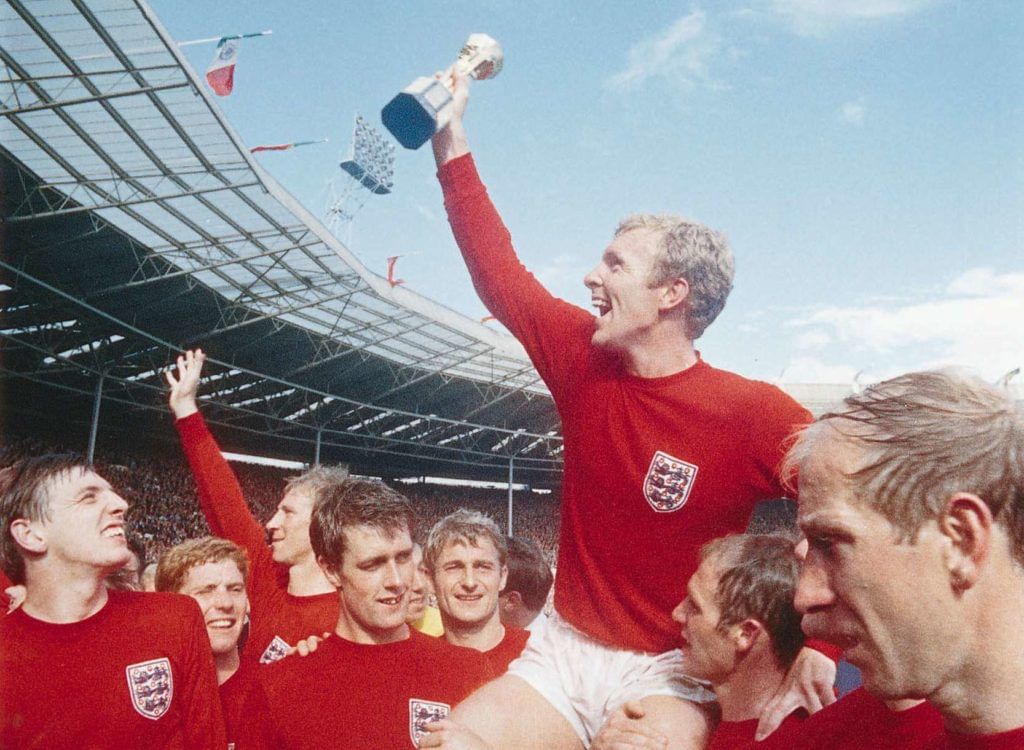 The craziest football item for sale is a trophy that sold for a price of $0.35 million. Surprisingly, it was the replica of the 1966 World Cup trophy for the England national team. This Jules Rimet Trophy replica was sold as the original 1966 World Cup trophy. The original was stolen from display in Brazil. Jules Rimet's stolen Trophy was found by pickles; however, the trophy would also have melted into gold bars during those days.
3. 1912 FA Cup Trophy – $0.96 million
One of England's oldest football knockout cups is the FA Cup. There have been three auctions of the FA Cup trophy from the 1912 season, which has significant value in the history of English football. Previously it was owned by David Gold of West Ham United but currently it is owned by Sheikh Mansour of Manchester City. He bought it in 2020.
2. Sheffield Football Club Rules, Regulations and Laws – $1.24 million
The rule book created by Sheffield United Football Club was a code of football played in Sheffield (a city in England) from 1858 to 1877. The Sheffield rule book has a major influence on the game of modern football which clearly justifies the rule of the corner, the goalkeeper and the attackers, etc. This book was even adopted by the FA in England. This book of Sheffield United rules, regulations and laws sold for $1.24 in 2021, making it the second best-selling iconic football item in history.
1. Diego Maradona 'The Hand of God' World Cup Match Shirt – $8.95 million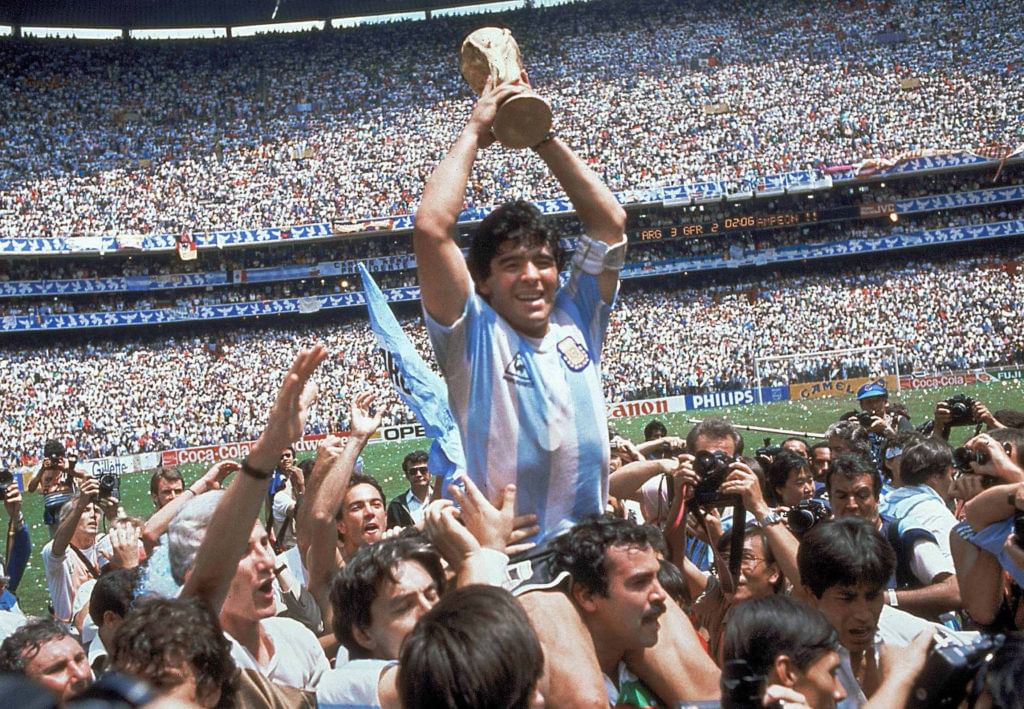 Diego Maradona's 'Hand of God' goal is considered one of the most iconic goals in football history. His World Cup goal inspired the whole generation and remains an unforgettable moment to this day. After being on display for a few years, his World Cup winning jersey was auctioned off in 2022. It sold for $8.95 million, making it the most valuable football item ever sold. .
For more updates, follow Khel Now on Facebook, Twitterand instagram and join our community on Telegram.